On 26 June 2020, Post Italiane issued a set of two EUROPA stamps with the 2020 theme "Ancient Postal Routes". One of these stamps shows the location of Punta della Guardia lighthouse. This light is located on the southern end of the island of Ponza in the Tyrrhennian Sea west of Naples. The location of the lighthouse is marked with a red arrow at the lower left quadrant of the stamp.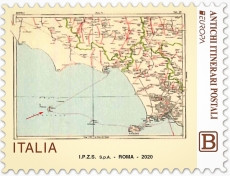 Punta della Guardia L/H | 6/26/2020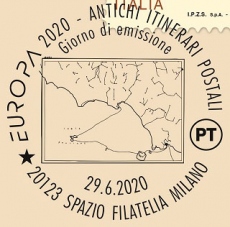 Italy
Thanks to Jaap for the information about this issue.
To see more lighthouse stamps from Italy, click here