Continuing with the posts about the 2020 lighthouse stamp booklet from France we will look at the stamps of the first pane of the booklet.
L'Espiguette Lighthouse is located in the Rhône delta in southern France. It was built in 1869 and has been getting farther from the coast as the delta continues to extend into the Mediterranean Sea.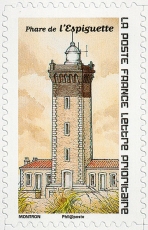 L'Espiguette L/H | 28 Aug 2020
Îles Sanguinaires Lighthouse built in 1844 is located southwest of the port city of Ajaccio on the west coast of Corsica.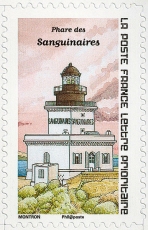 Îles Sanguinaires L/H | 28 Aug 2020
Pointe de Bel-Air Lighthouse (also called Sainte-Suzanne Lighthouse) is located in Sainte-Suzanne on the north coast of the French island of Reunion in the Indian Ocean east of Madagascar. The light was built in 1846 and renovated in 1996.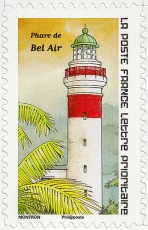 Pointe de Bel-Air L/H | 28 Aug 2020
The last stamp on the first pane of the booklet shows La Caravelle Lighthouse located on the island of Martinique in the Lesser Antilles. This light was built in 1862 and is located on the Caravelle Peninsula.
La Caravelle L/H | 28 Aug 2020
Stay tuned for more stamp details from this booklet.
See more lighthouse stamps from France here