On 15 October 2021 Russia released the latest two stamps in it's lighthouse series. The red and white banded Tsyp-Navolokskiy Lighthouse is located at the western outer approach to Murmansk in northwestern Russia. Mys Teriberskiy Lighthouse is located on the Kola Peninsula east of Murmansk.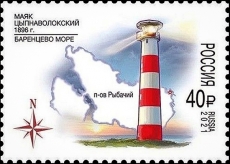 Tsyp-Navolokskiy | 15 Oct 2021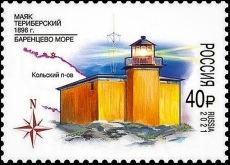 Mys Teriberskiy | 15 Oct 2021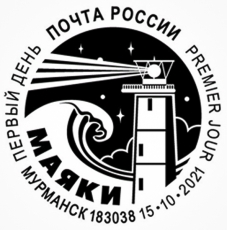 Russia | 15 Oct 2021
Again, thanks to Jaap for information about this stamp issue.
See more lighthouse stamps from Russia and the Soviet Union here