On 23 Nov 2020, Taiwan's Chunghwa Post issued a set of five lighthouse stamps. This is the third set in this series that began in 2018. Each of the stamps is available in sheets of 18 and the sheet has an image of the lighthouse at the lower right corner. An example of the sheets is shown here but to see the other three sheets click on the link at the bottom of this post.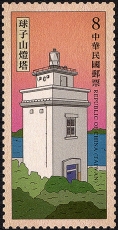 Chiutzu Shan L/H | 23 Nov 2020
Chiutzu Shan Lighthouse was built as a rear range light for the approach to Keelung harbor but has been inactive since 1991 when the alignment of the channel was changed.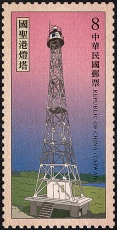 Guosheng Kang L/H | 23 Nov 2020
Guoshen Lighthouse is located northwest of Tianan.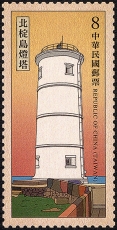 Beiding L/H | 23 Nov 2020
Beiding Lighthouse is located on a small island in the Taiwan Strait near the Chinese mainland. Because of it's location and restricted ability, I have not found a photograph of this light.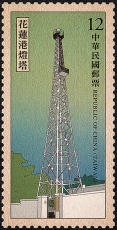 Hualien L/H | 23 Nov 2020
Hualien Lighthouse is located in the downtown area of the city of the same name. It is another of the rather unremarkable skeleton tower lights celebrated in this series.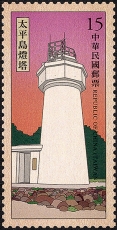 Taiping Dao L/H | 23 Nov 2020
Taping Dao Lighthouse is located in the Spratly Island chain in the South China Sea between Vietnam and the Philippines and is a very new lighthouse having been built in 2015.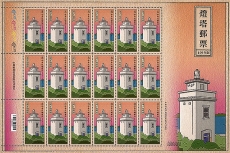 Chiutzu Shan L/H | 23 Nov 2020
This is a sample of one of the 18-stamp sheets from this set. To see the others, click on the link below.
See more lighthouse stamps from Taiwan here.