**Updated with additional information 11/28/2020
This is incredible! Eesti Post has issued another stamp in it's long-running lighthouse series. This is the 21st consecutive year that Estonia has issued at least one stamp in this series. On 30 Oct 2020, this stamp was issued showing Kihnu Lighthouse which is located at the south end of Kihnu Island in the northeastern part of the Gulf of Riga. The lighthouse was built of modular iron plates in England and assembled on site in 1864.
Kihnu L/H | 29 Oct 2020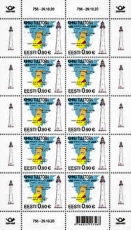 Kihnu L/H | 29 Oct 2020
Michael Ellison provided the following images of front and back of the information card that came with his order from Eesti Post. Thanks Michael!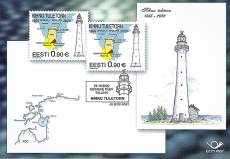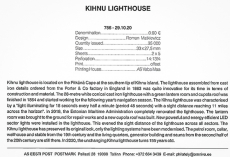 Thanks Jaap, another great find.
See more lighthouse stamps from Estonia here.