On 23 July 2021 Åland Post issued postal material commemorating the 2021 Tall Ship Races. There is a single stamp which appears to show Sälskär Lighthouse at the right center between the spars of the sailing ship. There is also a postal card which depicts Marhällan Lighthouse.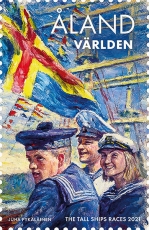 Sälskär L/H | 23 Jul 2021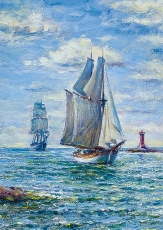 Marhällan L/H | 23 Jul 2021 | postal card
Thanks to Michael in Scotland for alerting us to this issue.
See more stamps from Åland here