On 11 September 2020, Posteitaliane issued a stamp that shows Isola del Tino Lighthouse. This light is also known as Faro San Venerio, named after the patron saint of the Gulfo della Spezia. There are actually two lights at this location, the current one that was built in 1884 and the original one alongside that dates from 1840. The lights are located on a small island at the approach to the port of La Spezia in northwestern Italy.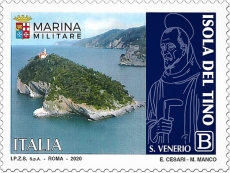 Isola del Tino L/H | 11 Sep 2020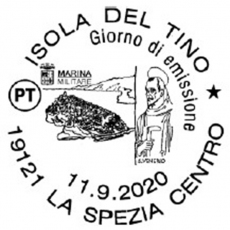 Thanks to Jaap for his excellent research.
See more lighthouse stamps from Italy here